You may have a natural eye for design, but it never hurts to obtain some interior design ideas from specialists before going on your own home designing adventure.
The art and science of creating an aesthetically pleasing atmosphere that optimises and enriches a space is known as interior design. Interior design advice may help you skillfully upgrade your house by selecting furniture, balancing colour palettes, improving lighting, and adding decorations. We've gathered five insider decorating secrets from our interior design professionals to help you decorate like a pro.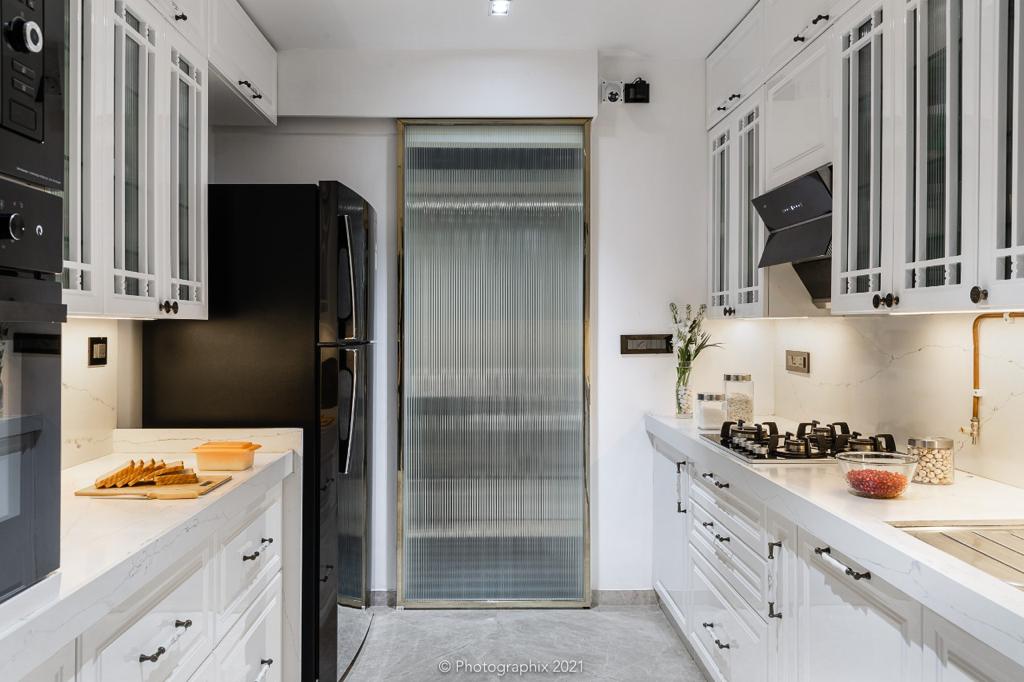 Concentrate on the colour scheme
Colour schemes are essential for defining the overall tone of a room, which is why they are frequently the first place experts begin. Before you decide on a colour scheme, decide on a style by drawing influence from prominent interior design ideas. Choosing a colour palette that reflects your personality is a wonderful way to express yourself. However, you should think about how the chosen colour palette will affect the atmosphere and coherence of your house.
Colour theory and colour psychology are used by Interior Designers in Mumbai to guarantee that colours complement one another and evoke specific emotions. An acclaimed Interior Designer in Andheri suggests that by using these approaches while selecting a colour scheme for your house, you will be able to attain your ideal mood while giving it an upmarket vibe founded on design principles.
Interior decorators in Andheri suggest one way for selecting a professional quality colour scheme is to begin by selecting three colours: the primary (walls), secondary (furniture), and accent colour (accessories). This method works with almost any three colours that seem unique to your style. You only need to modify the colours and saturation to ensure that they complement each other. Using three hues can make your property seem more opulent without making it appear too crowded.
Using the three-colour formula and other colour scheme recommendations from interior designers can add dimension and flair to your home interiors worthy of a Pinterest board.
Experiment with texture
It might be difficult to make a place feel three-dimensional when you have a monochromatic colour palette or a minimalist design. The texture is a great way for interior designers to bring dimension to an otherwise flat space. To make a space more dynamic, experiment with different textiles, tiles, patterns, forms, and materials in your own house.
This dramatic dining room for our Santacruz project exemplifies how textures can boost a simple colour scheme. Although the main furniture in this room is white and brown, the variety of textures, forms, and accent colours bring the space to life and give it a high-end sense. A nicely layered contrast is created by combining woods, glass, metallics, and luscious textiles. The style is brought together by the vivid blue patterned wallpaper and dramatically formed end chairs with matching blue seat cushions. All while producing visually stunning yet subtle effects.
Select eye-catching furnishings.
Your furniture should, first and foremost, be comfy and useful. However, furniture provides an excellent chance to create a dramatic design statement.
Statement furniture is a classic design strategy that can radically change a room. Combining a huge colourful sofa with a thin-framed coffee table or a bulky armchair with a little thin-legged stool is a good idea. Whatever furniture combination you pick, make sure there is some variance in proportion and dimension.
Use elegant storage to reduce clutter.
Storage is essential in any decent interior design since it keeps clutter at bay and allows you to hide unwanted objects. Use storage gadgets that are both useful and elegant instead of transparent storage bins and inexpensive stacking drawers.
Stylish storage is one of the interior design suggestions that you can simply incorporate into your arsenal to give a professional touch. Use wicker baskets, glass bowls, and metal trays to creatively arrange stray stuff. Ottomans and trunks may be used to store blankets or children's toys while also serving as striking statement pieces. Large furniture items, such as this elegant cabinet that serves as a concealed bar cart, can also be used.
Incorporate natural elements into every area.
Including plants and other organic components in your interior design concept can give your house a dynamic and fresh feel.
Plants are a design industry standard since they can be incorporated into any style or colour combination. Aside from its aesthetic value, vegetation promotes mood, productivity, and air quality.
Although fresh plants are best, fake plants will provide the same impression if you don't have a green thumb. When it comes to flowers, though, always go for fresh bouquets. Fresh flowers are a trademark flourish used by luxury interior designers in Mumbai to tie the entire concept together. They'll also make your house smell fantastic.
Designing your house might be difficult, but with these insider tips, you'll be able to transform any room into a fashionable, pleasant home. The best interior design company in Mumbai, SnZ Designs' expert design team may provide you with further inspiration and style ideas for your next home makeover.